!150Megs.com family profiles> <!File archbaldhistory.html created by Malcolm Smith. Last updated 02/02/13>
Malcolm Smith's Family History Archive
---
Family &nbspHistory of ARCHBALD
---
<! Top menu>
---



<! Content> John and Jean Archbald of Scotland

My Archbald ancestors have been traced back to John Archbald who was known to be a tailor in Edinburgh. He married Jean Thomson in about 1812 and they lived in Edinburgh where they had sons John Thomson and William.

CHILDREN

Family of John and Jean Archbald

John Thomson Archbald was baptised at St.Cuthberts in Edinburgh on 1 January 1813. Nothing more is known of him.

William Archbald was baptised at St.Cuthberts in Edinburgh on 20 March 1815. He had moved to London and was living in Marylebone when he married Agnes Darling, née Renton, a widow who also had come down from Scotland. They had five children, John Renton, William, Jane, Agnes Darling and George, all born in London. The census of 1841 shows Thomas Renton at the their address at 25 Norfolk Street. He was possibly a brother of Agnes, and was likely to have been working with William as a carpenter. William became an Engraver in the printing industry and he and his family remained living in the area of Marylebone and St.Pancras. His wife Agnes passed away in 1870. William and son William went to live with daughter Jane Chalmers and her family in Finsbury. William passed away in 1880.

GRANDCHILDREN

Family of William and Agnes Archbald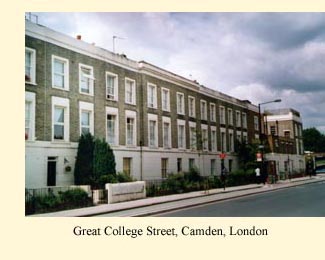 John Renton Archbald was born on 12 May 1839 in Marylebone, London. He was working as a Railway Clerk when he married Sophia Gilfoy in 1859 and they lived next door to his parents. They had six children, Agnes Letitia, William Gilfoy, Ernest John, Edith Sophia, Beatrice, and John Frederick, all born in North London. They then spent a spell living in West Ham. Sophia's mother Letitia came to live with them after her husband John passed away in 1881. At about that time, John separated from Sophia. In 1883 John married Louisa Jane Bickmore, describing himself as a bachelor, despite his first wife still being alive until 1888.and they went to live in Peckham and John was employed as a Medical Electrician. It appears that none of his children came with him. He and Louisa had son Douglas Renton born in 1884. They then seem to have disappeared into obscurity.
William Archbald was born on 25 January 1841 at 25 Norfolk Street in Marylebone, London. He started working as a Railway Clerk as his elder brother John, but had become a Bank Cashier by 1871 and at that time was living together with his widowed father with sister Jane Chalmers and family in Finsbury. He married Elizabeth Margaret Low in 1874 then lived in Nicholas Lane within the walls of the City of London which is where their six children were born. They were David William, Joseph H, William, David Low, Ralph Harrison and Kate Mortimer. Agnes passed away in 1870. After his retirement William moved out to Brentwood in Essex. He died in the Hanover Square district of London in 1918.
Jane Archbald was born on 19 November 1843 in St.Pancras. She remained in that area until her marriage to Thomas John Chalmers in 1865. The couple went to live in Finsbury where they had their seven children, Thomas Archbald, William Frederick, Henry, John Archbald, Agnes, Alice and Amy Gertrude. Her father and brother William were living with her family after her mother died in 1870. Jane passed away in 1888 and Thomas survived until 1909.
Agnes Darling Archbald was born in 1846 in St.Pancras. Her name Darling was that of her mother's married name to her first husband. Agnes was married in Farnham, Surrey in 1886. Her husband was probably Matthew Rushmore-Moss but there is no information on them from that date onward.
George Archbald was born on 29 December 1849 in St.Pancras. He married in the Pancras district in 1874. His wife was either Ann Baldwin or Hannah Maria Weston but there is no further information on the remainder of his life.
GREAT GRANDCHILDREN
Family of John and Sophia Archbald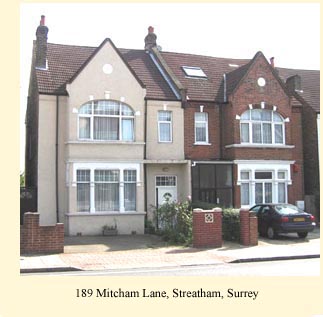 Agnes Letitia Archbald was born on 9 October 1960 at 129 Great College Street in Camden, North London. She remained in that area with her family until moving with them to West Ham in the late 1860's. However, she was living in Lower Holloway when she married Harvey Harding there in 1880. Harvey had previously been married and had daughter Jessie Minnia who came to live with them. Harvey and Agnes had three children, Agnes Sophia born in Hornsey, Annie Edith born in Merton and Harvey Herman born in South Norwood. The census of 1891 shows Harvey's widowed sister Elizabeth living with them. Daughters Jessie and Agnes and thier husbands remained living at home and started their families. After their children had left home, Agnes and Harvey continued to live in Streatham. Harvey passed away in 1924 and Agnes survived until 1935.
William Gilfoy Archbald was born on 23 February 1862 at 129 Great College Street in Camden. The family then spent a spell in West Ham before returning to Islington where he was employed as a Printers Compositor. He married Lucy Bettles in 1887. They had daughter Maria Sophia and remained living in St.Pancras. William passed away in 1925 but it is not known when Lucy died.
Ernest John Archbald was born at 27 Camden Cottages, Camden New Town, Middlesex on 9 October 1863. A few years later the family moved to West Ham and he worked as a Pastry Cook, but had come back to Islington by 1881. Ernest returned to West Ham where he married Louisa Yalland in 1900 and where they had a family of twelve children. They were Ernest John, Beatrice Louise, Emily Winifred, John, Ivy, William Frederick, Gladys, Frank, George, Edith, Eleanor and Dorothy. William Frederick and Frand both died at an early age. Ernest worked as a cook aboard ship. In 1931 he was living in Manor Park, East Ham and passed away in 1952.
Edith Sophia Archbald was born on 3 December 1865 at 27 Camden Cottages, Camden New Town, Middlsex. She lived in the St.Pancras area throughout her life and worked as a Dressmaker. She remained a spinster and passed away in 1930.
Beatrice Archbald was born at 9 Harvist Road, Islington, Middlesex on 17 September 1871. She married Henry Robert Gibson in 1896. Daughter Constance Beatrice was born in Edmonton. They went to live in Altrincham in Cheshire where she worked as a Shop Assistant and her husband was a Railway Clerk. They had three more children born there, Ethel Kathleen, Dora and Henry Archbald. Henry only survived for a few weeks. They moved to Nottinghamshire around the turn of the century where they reamined. Henry passed away in 1932 and Beatrice in 1958.
John Frederick Archbald was born on 23 March 1875 in Islington, Middlesex. He lived in the St.Pancras area and worked as a Printers Compositor. He married Alice Maud Mary Hunt in Brighton on Boxing Day 1903. They returned to London and were living in Hampstead where son John was born in 1906. John passed away in 1945 at Eton, Buckinghamshire and Alice in 1976.
Family of William and Elizabeth Archbald
David William Archibald was born in the City of London in 1871 and only survived until 1873.
Joseph H Archibald was born around 1874.
William Archibald was born in Holloway, London in 1875. He was back in the family home in the City of London soon after.
David Low Archbald was born in the City of London in 1877 and remained in the family home until at least 1901. He was employed as a Warehouseman.
Ralph Harrison Archbald was born around 1879 in the City of London. He lived in the City and worked as a Bank Cashier. He served in the 23rd London Regiment, joining the conflict in France in March 1915. He died in Surrey in 1946.
Kate Mortimer Archbald was born about 1881 in the City of London. She married there in 1908. Her husband was either William Henry Jones or Thomas John Pollard. <! Bottom menu>
---
---